21/08/23
Proof of concept drafted (Gdevelop)
18/09/23
Apha UI version delivered
You gain consciousness in a dark cockpit shielded from the outside. The time is unknown, the technology is unknown. Unable to move, your only course of action is through the ship's controls, which appear to respond to your thoughts.

You feel like you're being observed. It seems you are put to the test. The Spatial Reasoning Test.
French Air and Space Force
The exact rules of the famous EOPN screening (Élève Officier du Personnel Navigant) have been captured and built upon to create a coherent gaming experience where you train while playing an actual game. The UI and choices presented to you both match your exam day (albeit with a glossier packaging), giving you an edge over the other candidates.
Immersion
Whether you're training or simply playing for fun, pro-pilot 'cockpitseeker' goes above and beyond to provide a moody and plausible environment for you to focus, in the form of a futuristic 3D cockpit with subtle sound design. Bringing their passion in the mix for this never-before-seen 'serious game' collaboration are…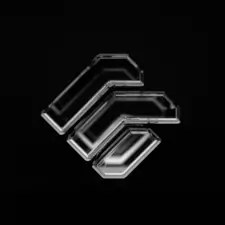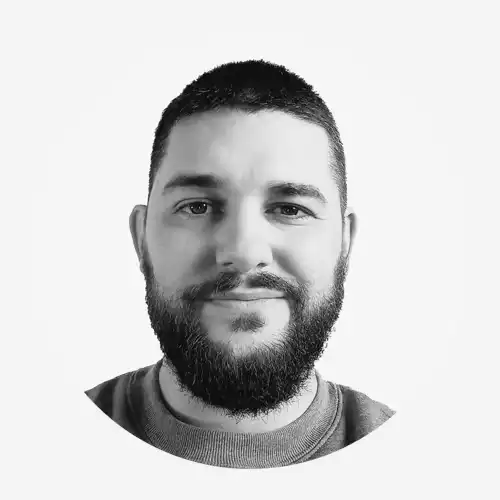 BLACKBOX GRAFX – With such a company name, it's only fitting Graphic Designer Herman Coetzee worked with us.
With his futuristic taste, he's the main inspiration behind the graphic elements you'll see on screen.
Wonderspark – Sharing his fascination for dystopian and industrial designs, 3D Designer Seth Gardner was the first pick recommended by Herman.
He's responsible for putting to life Herman's concepts.
Rules
Cette épreuve, officiellement appelé "test RS" ("Raisonnement Spatial"), permet de détecter si le candidat est en mesure de prendre rapidement la meilleure décision en fonction de différentes variables.
Elle nécessite une grande faculté d'analyse, d'adaptation et de mémorisation et a lieu en fin de première journée après la multitude des autres tests, ce qui est donc particulièrement prenant mentalement.
Au commencement, le candidat dispose d'environ 5 minutes pour retenir les règles de ce "jeu de rôle" grâce à l'aide mémoire ci-dessous imprimé en format A3 (détails sur l'interface à venir).
| Actions | Définitions | Incohérente si |
| --- | --- | --- |
| Attaquer | Pour détruire un vaisseau ennemi | Pas d'armement et/ou pas d'ennemi |
| Attendre de l'aide | Quand plus rien n'est possible, même pas la fuite | Présence de bond spatial |
| Commercer | Pour acheter/vendre des produits avec vaisseau allié, neutre, planète habitable | Pas de cargaisons commerciales (agent, armes) et/ou pas de planète habitable ou vaisseaux neutres, alliés |
| Détruire des astéroïdes | Pour pouvoir libérer le chemin | Pas d'astéroïdes et/ou pas d'armement |
| Donner une rançon | Pour libérer, sur un vaisseau ennemi, un/des otage(s) | Pas d'argent et/ou pas d'ennemi |
| Espionner | Etre discret et suivre les mouvements d'un/plusieurs ennemi(s), à un bond de distance | Pas d'ennemi et/ou pas de camouflage |
| Faire de la contrebande | Pour vendre des armes illégalement aux vaisseaux ennemis | Pas d'ennemi et/ou pas de cargaison d'armes |
| Faire de l'humanitaire | Pour aider médicalement des populations sur une planète | Pas de soins et/ou pas de planète habitable |
| Fuir | Pour se sortir le plus rapidement d'une situation dangereuse | Pas de raison de fuite et/ou présence d'éléments dangereux à l'arrivée (trou noir, astéroïdes, soleil, ennemis…) et/ou pas de bond spatial |
| Porter assistance à un vaisseau | Pour aider médicalement l'équipage d'un vaisseau allié ou neutre en péril | Pas de vaisseau allié ou neutre et/ou pas de soins |
| Poursuivre sa route | Continuer la route sans interagir avec l'environnement | Présence d'éléments dangereux à l'arrivée (trou noir, astéroïdes, soleil, ennemis…) et/ou pas de bon spatial |
| Ravitailler un vaisseau | Pour recharger un vaisseau allié ou neutre en énergie | Pas de cargaison en énergie et/ou pas de vaisseau neutre ou allié |
| Se cacher | Pour ne plus être visible des ennemis, grâce à la jauge de camouflage ou sur une planète, au sein d'astéroïdes | Pas de planètes gazeuses ou habitables ou d'astéroïdes et/ou de camouflage |
| Se faire ravitailler | Pour augmenter son autonomie, sur une planète et par un vaisseau allié ou neutre | Full autonomie et/ou pas de planète habitable ou vaisseau allié ou neutre |
| Se faire réparer | Possible par un vaisseau allié, neutre ou sur une planète habitable | Pas d'endommagement et/ou pas de planète habitable ou pas de vaisseau neutre ou allié |
| Se rendre | Pour éviter d'être détruit | Pas d'ennemi |
| Tendre une embuscade | Se cacher, à un bond de distance, pour attaquer ensuite par surprise (pas d'attaque directe) | Pas de moyens de se cacher et/ou pas d'armement et/ou pas d'ennemi |

Suite à cela, plusieurs situations tactiques indépendantes des précédentes se succéderont où vous devrez prendre une décision parmi 5 actions :
| | |
| --- | --- |
| | Batterie d'énergie : pour ravitailler en énergie des vaisseaux alliés ou neutres |
| | Stock d'armes : pour de la vente ou la contrebande sur une planète ou un vaisseau |
| | Argent : pour faire du commerce, donner une rançon |
| | Soins : pour soigner une population sur une planète ou à bord d'un vaisseau |
* Ici sont représentés les protagonistes de niveau 3.
Niveau 1 = 1 symbole
Niveau 2 = 2 symboles
Niveau 3 = 3 symboles