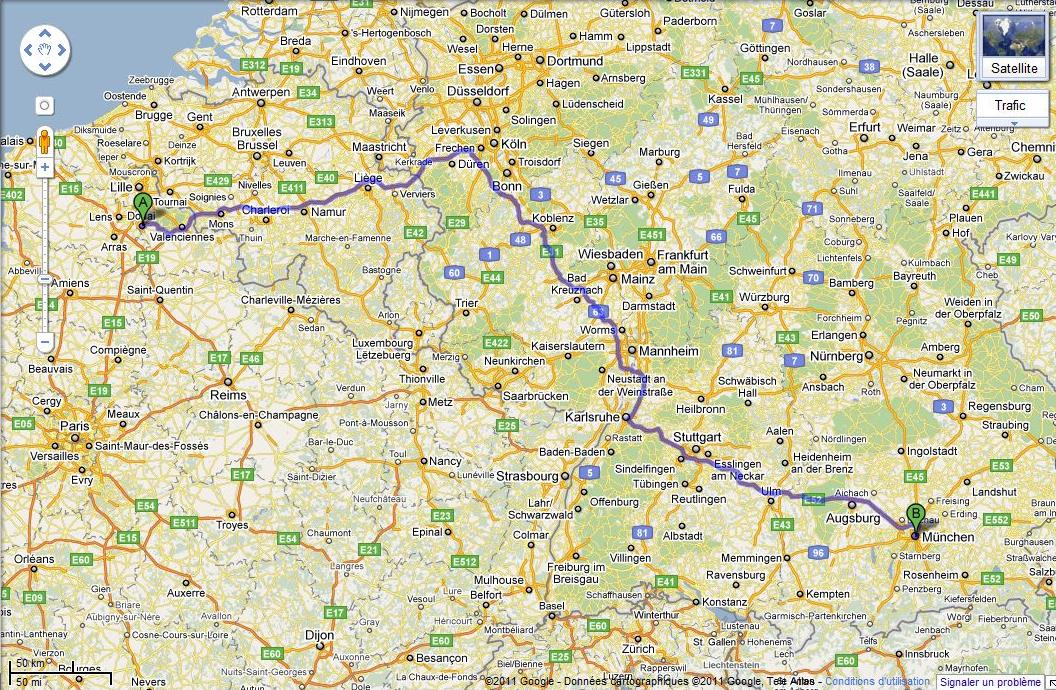 (Click to enlarge) 7h30 straight from A (Douai) to B (Munich)
Don't get me wrong, this wasn't for Lufthansa but for a company based in Jakarta -Indonesia- called Susiair!

First things first: as of now, they recruit!!
I passed their tests + interview yesterday (31/03/2011) and I understood that 2 more candidates were expected today.
The company seems pretty young (understand that they take young pilots), they have 29 Cessna Caravan and… bah, check their website!
'Modus operandi'
the COMPASS test (computer – joystick+pedals, joystick 3×90″, orientation, math (24Q), memory, psy personality (245Q!!), timed except the personality test)
MCQ knowledge (paper – 2x24Q, Cessna caravan knowledge + IR first, then CPL/IR questions, untimed)
Interview (if asked, tell them you heard from them through us 😉 )
Expect around 4h total. If you ever wanted to apply:
gschweighofer&#64susiair.com
* depending on their schedule, interviews can be elsewhere.