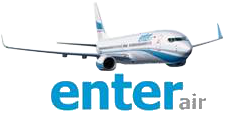 Van: "Renata Lasota" <r.lasota@enterair.pl>
Onderwerp: Enter Air training offer – survey
Datum: augustus 2015

Dear Pilot,

We are pleased to inform that we are planning to launch new training program soon. Therefore, we would like to carry out a survey on the basis of which we will prepare an offer which would meet expectations of the candidates interested.

If you are interested in performing training with us, please fill the questionnaire attached and send it back together with your up-to-date CV with a photo, a copy of your license and a copy of your passport to the address: r.lasota@enterair.pl till: 31.08.2015

On the basis of the questionnaires received, we will prepare an offer which will be suitable for the highest number of candidates. The program will be ready in autumn, and the start date and place of the training has been initially planned for October, Warsaw, Poland.

Please bear in mind that filling in the application does not oblige you to undertake the training. The survey concerns preparing a training program and it is not a job offer. [CockpitSeeker: emphasis added]

We are looking forward to your response!

On behalf of Enter Air Training Department,

Renata Lasota

Flight Crew Training & ATO Specialist
Enter Air Ltd.
Okęcie Business Park
ul. 17 Stycznia 45B, 02-146 Warsaw, Poland
r.lasota@enterair.pl www.enterair.pl

THE BEST CHARTER AIRLINE IN POLAND 2014

Enter Air Sp. z o.o. Al. Krakowska 106; 02-256 Warszawa, zarejestrowana przez Sąd Rejonowy,
XIII Wydział Gospodarczy dla M. St. Warszawy pod numerem KRS 0000339408,
kapitał zakładowy 3.120.000 PLN, NIP: 701-020-69-59, REGON: 142051272

---

UWAGA! Niniejsza korespondencja ma charakter ściśle poufny i przeznaczona jest wyłącznie do wiadomości adresata. Jakiekolwiek jej rozpowszechnianie, czytanie, kopiowanie lub korzystanie przez osobe inna niż adresat, bez jego wyraźnej zgody jest wzbronione i jako naruszenie tajemnicy korespondencji może stanowić podstawę do pociągnięcia do odpowiedzialności.
ATTENTION! This information contains strictly confidential or privileged information. It is intended only for the addressee. Any distribution, reading, copying, or use of this communication by anyone other than the addressee without his explicit consent is prohibited and may give rise to liability.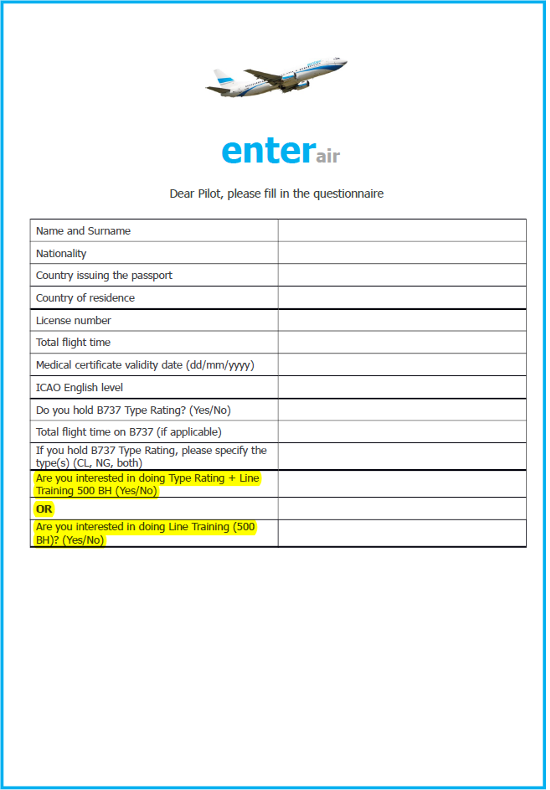 At a time we thought pilots barely have a choice in the aviation industry, it turns out EnterAir proved us wrong!
Would you rather pay to work with or without a Type Rating with them? Hmmm…