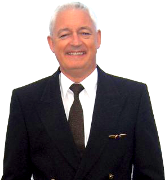 Following the pending MPL gutting (only the Spanish & French DGAC were against), and showcased only once in specialized media so far, another plan for the future of pilot training is emerging subsequently to a May 2015 meeting of the EASA Pilot Training Advisory Group, led by Ryanair's Head of Training Andy O'Shea :
the Approved Pilot Certificate Course (APCC).
APCC – premises & caveats

With official presentation having occured during last EASA Annual Safety Conference Training in Aviation, and echoing his 2014 EATS Conference keynote speech, Cpt. O'Shea's confidential paper reveals the APCC adresses :
"the product of current regulation and training practice […] many young pilots legally qualified as professional pilots but deficient in the competencies required for them to advance to the standard required to be employed by an EU operator"
Data relevance…
"Ryanair assesses over one thousand different CPL ME/IR MCC qualified pilots every year"
Discarding the inconsistencies that
Let's put in perspective RYR's claimed annual assessment number with only 4 out of 32 EASA pilot unemployment figures :
…or lack thereof
"This is a reasonable sample of the young pilot population in Europe"
We'd be less categorical.
Shall Mr O'Shea agree unemployed pilots are mostly the young ones and including the 32 other countries' data would at least double our established total, it would take 10 years for Ryanair to process the combined unemployed part of the "young pilot population in Europe" alone.
Either the young pilot population is staggering… or the unemployment ratio is, reason why 13,807 people deem Europe has a more legitimate concern than weak training asumptions.
Yet, even considering Ryanair had cornered the employment market (thanks to practices other airlines wouldn't go down to, like questionnable micromanagement, p2f, outsourcing, subsidies… ) in such an extent that 450 pilots/year below their criteria became a sound base for a European training proposal, numbers point towards high turnover and poor attraction from pilots that'd rather stay unemployed for which "Europe's favourite airline" has no one to blame but itself.
APCC – the recipe
To produce a profitable "flexible, efficient and effective [way] to educate our young pilots", Ryanair wishes to bundle together:
Aircraft Systems Technical Training (new)
Operator Standard Initial CRM (cost ?)
Airline Oriented Theoretical Training (new)
Operator Standard LOFT (new)
Except that, contrary to the MCC which is an ATPL(A) requirement (FCL.510.A(a)(2)), all other items have no regulatory existence, institutionalized by airlines and paid for by candidates, not for convenience but only as more and more of them enforce those items as recruitment requirement minima.
Incidentally, here is part of the origin of young pilots' stress no amount of long or "long[er] assessment" will offset :
increasing gamble stakes (+€150k) to reach assessment stage alone.
APCC – the incentive
Pursuing with pilots "deficient in […] competencies", competency based MPL was specifically designed to "bridge [that] gap", alas :
"[it] is encumbered with some disadvantages that have led to [its] low uptake by Operators and ATOs. It is very complex, heavily regulated and cumbersome. Its structures and processes require very significant long term management and resource investment by the Operator. It is a rigid path that, once set out upon, provides little flexibility for the student or the Operators".
In other words, Ryanair discovered personnel required investment and long term thinking, reason why instead of fixing the MPL (that can only drop in support from a pilot perspective), Ryanair wants its way to save costs help the "50% of EU pilots not capable of passing a very straightforward assessment of their piloting skills […] to be […] safe professional pilot[s]".
They do "it" already
Occulting (after 12 pages) the data that mattered to them, namely the price of the course and who was going to foot the bill, we leave the guessing to our readers with O'Shea's "three ATOs in Europe currently offer[ing], or hav[ing] offered, training products such as […] detailed" :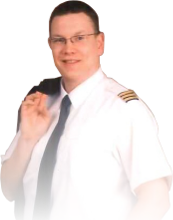 "We deeply regret the latest developments in the fields of aviation that young pilots with no or low hours have to pay their way into the right hand seat instead of being rewarded for their efforts and commitments. But we would like to state that we only cooperate with trusted agencies that have proven to be able to deliver what has been promised"._Kay Wachtelborn, CEO @SKY4u
MPL, APCC & unintended consequences
Based on clumsy grounds, altruistic Ryanair is pushing into obsolescence part of existing regulation almost tailored to them while blindly deflecting Europe from the very root of the problem they're about to worsen for cost's sake, only to discover they're reaping what they sowed : not necessarily the best, but the pilots willing and able to pay (in the meantime, the anti-p2f proposal is being finalized)…