USA: P2F origins (part I)
FAA pilots can't p2f unless…
…unless being military-trained pilots; graduates of a four-year bachelor degree program with an aviation major; graduates of a two-year associate degree program with an aviation major; or having 1,500 hours total time as pilots!
But I'm getting ahead of myself.


Once upon a time (in 1924), Harold Pitcairn, a 1916 Curtiss Flying School attendee and apprentice at Curtiss Aeroplane and Motor Company, son of Scottish emigrant industrialist John Pitcairn, founded the Pitcairn Flying School and Passenger Service.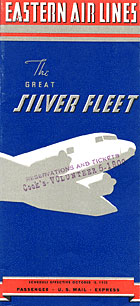 Pioneering the industry, rebranded Eastern Air Lines in 1926, it dominated the New York-Florida market for decades after the 1950s.
As luck would have it, in 1978 passed the Airline Deregulation Act allowing a low-fare environment in which it couldn't compete (just like modern day Europe and majors).
Sold to union-crusher Franz Lorenzo in 1986, along with an asset transfer to his 1981 previously acquired Continental Airlines (still in operation today and that would later play a role in our story) and labour unrest against IAM, TWA and… ALPA for deep cuts in pay and benefits (today's Alexandre de Juniac if you will), the company was driven to the ground in 1991.
In 1988, three years before going bankrupt, one of its former Boeing 727 captain (a scab who flew during Eastern Airline 1989 pilots' strike) began a small charter company named Gulfstream International Airlines (GIA) offering flights around South Florida, the Bahamas and Cuba in Cessna 402s.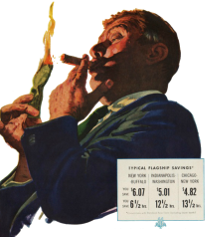 Early on, Captain candidates paid $15,000 up front starting in 1992 with intermediary business Avtar International doing the recruiting and advertising, selling multi-engine time in Cessna 402s with the assurance from the Miami Flight Standard District Office that this time was loggable! At the time, these pilots received compensation following successful completion of Initial Operating Experience (IOE).
Called "Pay to work" programs, P2F was born,
allowed by GIA' Thomas L. Cooper (go get that man).
Avtar International (the Eagle Jet of its time, started by Vic Johnson of New Jersey and Bill Veiga, a former Cessna test pilot) initially sent most intern pilots to Gulfstream's chief competitor, Airways International as Gulfstream possessed only one aircraft, the Cessna 402B.
But our entrepreneur didn't stop the phenomenon, quite the contrary. He started his own training school the same year, Gulfstream Training Academy (GTA – still no connection to the business jet manufacturer of the same name) sister company of his airline where ab initios weren't allowed and first officers paid to fly as line qualified first officers for GIA in the newly acquired (1994, year that would see a codeshare agreement with United Airlines) Beech 1900! — Comair, ASA, Express One are companies said to have been involved in p2f in the 90s too, though no evidence were found at the time of this article —
For $32,699, students got 522 hours of training—including 250 hours as a first officer for GIA (below is a set of Avtar advertising ranging from 1995 to 1996 in the Flying Magazine).
As Gulfstream continued to grow, they took a majority of the Avtar pilots, Avtar that added a turboprop program when, simultaneously, offering a heavy turboprop program with Airways International on their SD3-330 (this program ended with the demise of Airways International and was only briefly restored later with Gulfstream's own SD3-360s).
In 2006, Tom Cooper sold his GIA stakes:
as of 2009, the 70-120 students Gulfstream had in the program at any given time, about half ended up staying with the airline, at least until they built 1,500 hours and an ATP rating (some stood longer). Between the students and alumni, GTA accounted for 95% of the crews who operated GIA's fleet of 25 Beech 1900D aircraft.
But business would not soar much longer, and this industry would go south, involving GIA, GTA, Continental and a tragic event that would change regulations…
As for Cooper, he would later go back to business in 2011, reviving Sun Air with two GIA's 1990 aircraft, a 1981 company now headquartered in Ft. Lauderdale, Florida, just like… GIA.
TO BE CONTINUED IN PART II