🔍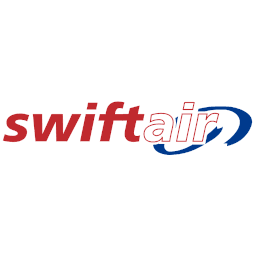 Swiftair – OCC course
33,0€
This product, preceding the transit test, will give you 1 month access to 1 MCQ of 87 questions divided in 7 modules to complete with a minimum of 80% (exclusion is made of the "Training on Operations in Strong Wind Conditions at Ramp and/or Thunderstorms" module -which contains only 1 question asking if you understood the content of the course- and the "EFB Digital Box" module -which contains no question-) and available at /airlines/swiftair-occ-course/ as follow:
AVSEC F-LA Course, 10 questions, 1 mistake
Compliance Monitoring Unit, 12 questions, 2 mistakes
Dangerous Goods CAT.10, 25 questions, 1 mistake
Introduction to EASA "AIROPS" Regulation, 10 questions, 1 mistake
SMS Training For Operational and General Staff 1921, 5 questions, 1 mistake
Training on FOD management, 5 questions, 1 mistake
PBN, 20 questions, no mistakes
Note: our answers marked "correct" will lead you to pass, however due to the nature of the test, we were unable to secure 100%, as a result, we also provided above the number of mistakes we made per module.
Description
Beware: This pass doesn't include the 2 final paper tests' questions (approx. 2x30Q) you will have to undertake for the completion of Swiftair's OCC course.