From P2F enabler Norwegian Air Shuttle (NAS). Source: internal.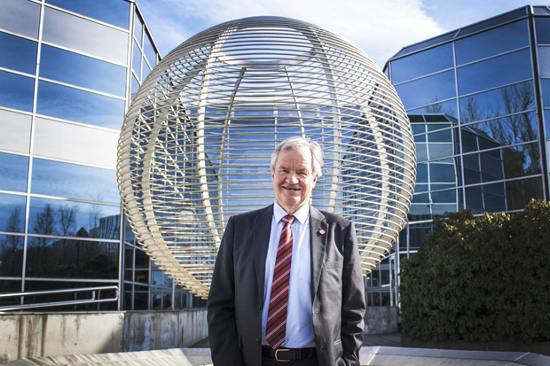 Words from the CEO: Safe Summer Operations
Published:22.06.2016 By:Helene Løken
We are moving into peak season for our operations. As our May traffic figures show we continue to have a record number of customers on our flights.Norwegian is now the world's sixth largest low-cost airline and with our global expansion plans, we will continue to climb that ladder.
20 years ago we started flying a tiny fleet of Fokker aircraft on a few domestic routes in Norway. In just four years from now, we will have a long-haul fleet of more than 40 Dreamliners and a solid fleet of 737s. This creates opportunities not only for the customers, but also for us working for Norwegian. We have a growing number of dedicated and competent crew operating from 19 bases in 10 countries, as well as competent and dedicated technical personnel, ground handlers and administration staff ensuring that our more than 26 million customers get a high quality experience.
As you are aware of, we are facing some challenges in our summer operations well explained on Red Nose by our Chief Operating Officer Geir Steiro. The top management team and I are doing everything we can to reduce the impact on our vacation-ready passengers.
Our battle to open the U.S. skies for one of our two EU air carriers (NUK or NAI) continues and I am confident that we will get our lawful permit. We got the provisional approval for our Irish carrier (NAI) in mid-April, and we are waiting for an answer for a permit to fly to the U.S. on our UK carrier (NUK). We continue to meet massive support on both sides of the Atlantic. Even Boeing, which normally does not take a public position on political issues, came out supporting us. The EU has stated that they share our impatience, and has encouraged the U.S. Department of Transportation to approve our application without further delay, arguing that declining to do so violates the Open Skies Agreement, an agreement set up to enable more competition in transatlantic travel. When our EU carrier receives its U.S. foreign air carrier permit, we are closer to fulfilling our vision of offering affordable fares to all by connecting our transatlantic routes with future Asian, African and South American routes. By seamlessly connecting the continents, we are able to build a strong and competitive global operation, in line with our strategy.
In Norway we had an important win in our overall battle to secure fair and equal competition. The Norwegian government has finally confirmed that the national rules will be harmonized with EU rules and practices. Our opponents have argued that following EU rules allowing our Thai and US colleagues to work on Norwegian-registered aircraft is a safety issue. This is of course absolute nonsense. Fortunately, the Norwegian government has made its ruling based on facts, which for us specifically means that our U.S. based and Thailand based crew can stay overnight in Norway when flying on Norwegian registered aircraft. In addition, the current restrictions on wet leasing foreign-registered aircraft will be repealed. Through this law amendment, the Norwegian government finally gives a green light for fair competition, which is what we truly believe in.
On another note, I am also very pleased that our UK pilots now have a collective labour agreement in place. At Norwegian, we respect the right to third party representation and work towards establishing local agreements in all markets we operate – if our staff so desire.
Going into peak season, I would like to ask you all to think of what you can do to reduce risk and improve quality in all our operations be it in the office, our technical halls or up in the air. We have strengthened our Group emergency response preparedness by placing it as a Group function. I would like to underscore that all crisis communication and management is based on Norwegian as onebrand. This is important as we have an obligation for the care of our passengers as well as our co-workers and all of us have an important stake in making sure that happens.
I wish you all safe summer operations be it in the air, or on the ground, working together to make sure we together continue to deliver award-winning service to our customers!
Best regards,
The Words from the CEO is open for questions and comments. Comments and questions will be read and answered in a separate questions and answers document in due time.