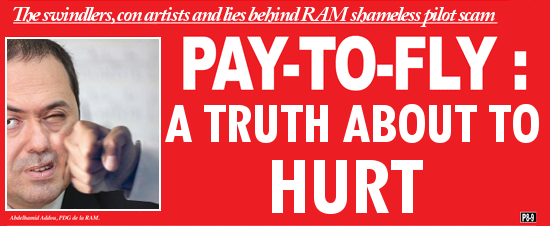 Following our previous coverage of Royal Air Maroc's (RAM) refutation of P2F collaboration, despite already proven deals, the time has come to probe the existence of its ties with the rampant cartel involving P2F advocate Baltic Aviation Academy (BAA).
RAM Initial claims
"Slanderous allegations aired on the "Pièces à conviction" TV show. [BAA's] claims according which [our] company resorts to foreign pilot training without "requiring prior evaluation", are untrue [as we] never collaborated with [them] […] The producers relied on a bogus testimony to bolster erroneous conclusions [so we] will sue"_source
Testimonial credibility
We contacted Julien Fournier that agreed to share his mail exchange with anonymized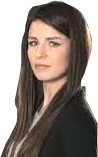 BAA Projects Manager Renata Kudabaitė, prior the release of the TV show. We enhanced authentication with the provision of Ms Kudabaite's business card collected on site (both recto and verso):
"Regarding your questions: You are right, [€62,5k for RAM] are only for line training […] during [which] there is no salary […] To start any of [these] programs, pilot needs to have TR already […] For […] RAM and Vietjet, pilots can apply with TR from other ATO's [than BAA]".
The network – insider revelations
Comes the story of John.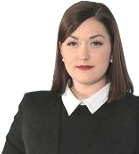 Instead of accepting a P2F proposal with Blue Air in Romania, John, B737 Type Rated at BAA's in july 2014, settled for 500 hours with RAM like 27 other pilots, as shown in his communication with BAA Project Manager Ingrida Reket:
At this point, every middle man providing no discernible services whatsoever, walks away with a commission… except for the actual pilot. Mercifully, we omitted the involvement of RAM with EagleJet, yet another P2F broker…
Defrauding "customers"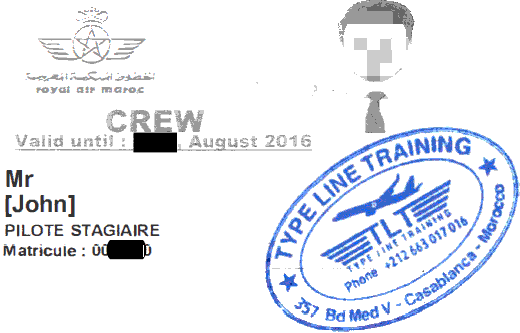 Worst, by May 19,
John and his colleagues waited for
their moroccan licences, badges, uniforms
and be transfered from CasaAero to RAM. One last training day took place in June 9, after which flights were supposed to happen. Mr Tritar tried to reassure his "customers" in June 12, only for John to figure out in Aug.25 only 3 or 4 Captains were willing to fly with them.
Disgusted, John left RAM in Aug.26, 2 pilots having left already with 6 others to follow a few months later. Over 27 pilots, only 3 had their agreement honored and flew with RAM. Judiciary action was attempted but rebutted.
Verdict: guilty
In an industry infested with parasites (such as P2F father Thomas Cooper, disreputable Jean-Marc Bollinger, delusional Michael Hickey, infamous Stephane Hoinville), a sad day has come when a national airline covertly indulges in villainy with pimps and racketeers of that ilk.
In the hubristic exercise of denial that followed, RAM flushed its credibility down the toilet, while the truth remained like the feces that wouldn't.
Edit June 10th: "to put out the fire, RAM had to halt their P2F, grounding several of their aircraft"_Source